Tag:
Carnival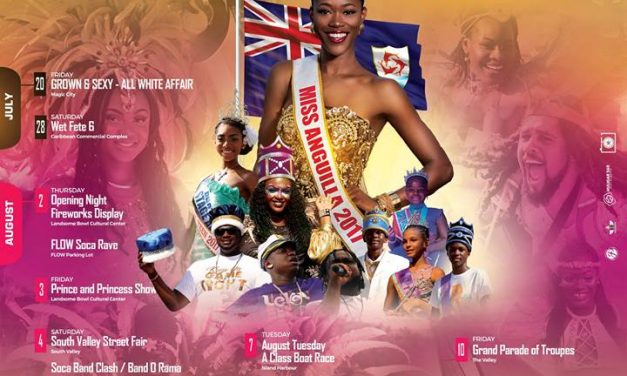 "A nation's culture resides in the hearts and in the soul of its people." Mahatma Gandhi...
Read More

Categories
Our Sponsor: DYC Anguilla
Upcoming Events
No upcoming events
Facebook
I don't know about you, but whenever I see Sandra Lovell (swipe left for more pics), I think Insurance, particularly Alliance Insurance 😀.
Sandra is the Director of Alliance Insurance. With her open, friendly and caring nature it is no surprise that she believes that 'Insurance is for everyone.' Certainly, today in the continued spirit of gratitude, I am thankful that I have health insurance🙏🏽.
Sandra has been with Alliance Insurance Services - Anguilla since the seeds for this essential business were planted in 2006.
My first meaningful encounter with Sandra was at an ACOCI Business after Hours event hosted by Alliance in 2015. Prior to that I had been hearing good things about Alliance from friends and family.
When talking about Insurance at that event she said, 'I tell everyone whether you have health insurance with us or you have taken it with someone else, in this day and age , you need health information/insurance. The day will come when all of us will get sick. Please get health insurance.' Those words stuck with me.
Today, I am happy to see how this business has grown. When I returned to Anguilla last year, transitioning to insurance coverage with Alliance Insurance was seamless and I am grateful.
Do you have health insurance? If you don't, I know the lovely Sandra Lovell (I mean 'Love' ❤️😀is in her actual name after all, would be happy to help).
Tell her I said 👋🏽 😀.
#anguilla #islandliving #caribbeanlife #caribbeanblogger #healthinsurance #healthylifestyle #healthishappiness #healthinfo #islandlife #allianceinsurance #myanguillaexperience
...

See More

See Less