Tag: education
Social Security Celebrates 35th Anniversary This year marks the 35th anniversary of the Anguilla...
Read More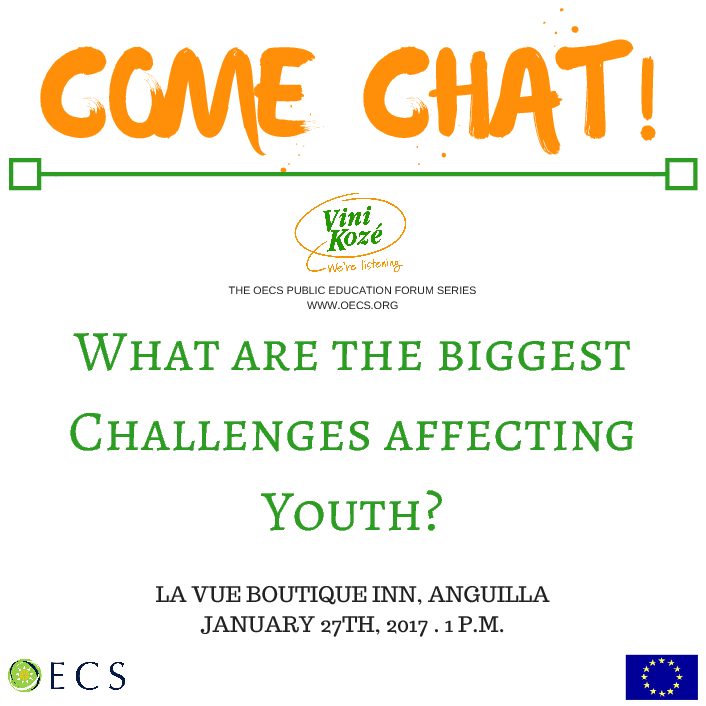 The OECS is hosting a televised Regional Youth Forum in Anguilla on Friday 27th January 2017 at La...
Read More

Categories
Our Sponsor: DYC Anguilla
Facebook
The excitement you feel when it is mid-November and all your favourite places to eat and hang out have reopened and you can see and hear your favourite bands and performers 😁. Add all this to our beautiful beaches and the next few months are looking kind of amazing. #beaches #restaurants #music #goodvibes ...