Tag:
education
Social Security Celebrates 35th Anniversary This year marks the 35th anniversary of the Anguilla...
Read More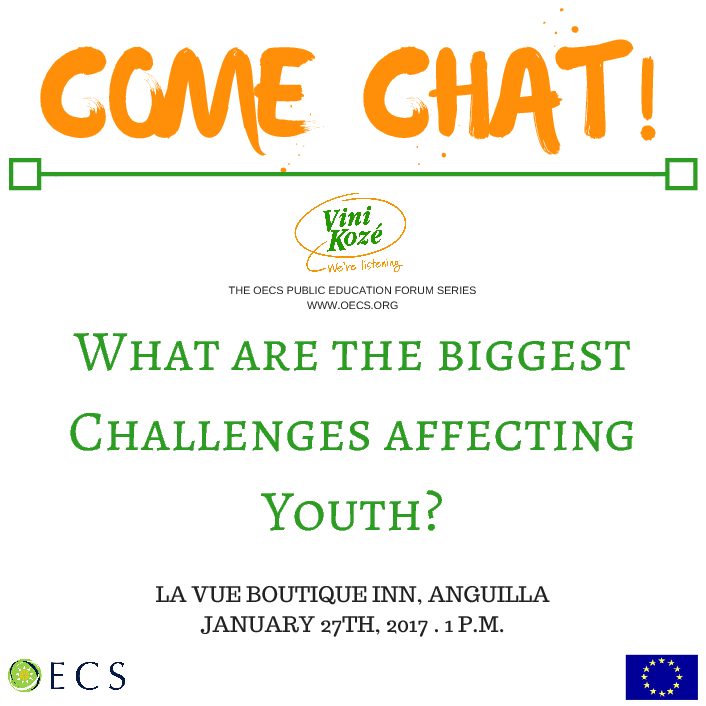 The OECS is hosting a televised Regional Youth Forum in Anguilla on Friday 27th January 2017 at La...
Read More

Categories
Our Sponsor: DYC Anguilla
Upcoming Events
No upcoming events
Facebook
You can only take one person to the beach with you for an entire year. Who are you taking? Name or tag that person below.
#anguilla
...